Sigma Sheetmetal Products Ltd
Manufacturer & Supplier of Sheetmetal Products
Sigma Sheetmetal Products manufactures building products, Triumph water heating solutions, Eden boxes and bins. Sigma Sheetmetal Products are the one stop shop for custom built cylinders, flashings and soakers. Sigma have a team of vastly experienced and talented fabricators that work with copper, aluminium, galvanised and stainless steel to create quality products. Our motto is "If you can draw it, we can make it".
Sigma Building Products have manufactured a range of flashings, soakers and louvres in New Zealand since 1997. Products are available in high quality Galvanised Steel, Stainless Steel, Aluminium and Copper.
Triumph Hot Water cylinders have been manufactured in New Zealand since 1948. Triumph cylinders are built from heavy gauge material to ensure they continue performing for many years and are available in sizes from 25 to 3000 litres for both residential and commercial applications.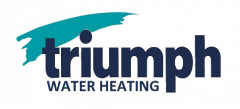 Eden tool boxes, storage cabinets and bins have been manufactured in New Zealand since the 1950's. The Eden brand is synonymous with quality and longevity.
Solarmax solar collector panels have been manufactured in NZ for over 30 years. Solarmax panels uses copper tubeways, pressure stitched into metal absorber plate, giving maximum conductivity and increased heat transfer.

We have been dealing with Sigma for several years as one of our key NZ suppliers. We find them to be a fantastic company that supply us with their high quality hot water cylinders. They've been making standard and custom products for us for many years with very few issues. If there ever is a problem, they are happy and able to quickly resolve it.
Sigma are a great NZ company who we are completely happy to recommend to anyone else needing their range of products.
Marcus Baker
Managing Director, Apricus Eco Hot Water & Heating

EcoSolar Limited have been purchasing both standard stock and custom designed and manufactured hot water cylinders and other products from Sigma Sheet Metals for over 20 years. The Sigma Sheet Metals products have been supplied and installed on a large number of commercial and industrial projects for a wide range of clients. We have always had an excellent relationship with Sigma Sheet Metals and regularly interact with a number of their staff. Sigma Sheet Metals are reliable and trustworthy and have been an excellent company to support us in designing and suppling bespoke products to meet the requirements of some very challenging projects. Staff are easy to deal with, helpful and knowledgeable and they provide high quality NZ Made products, thank you for everything and keep up the good work.
Ian Sumner
Technical Director, Energy Conscious Design Limited
Custom Fabrication Specialists
We live and breathe custom fabrication, it's what makes us get out of bed in the morning.  If you have a curly one to solve or a tricky installation – get in touch with us, you won't regret it.  Nine out of ten times we can provide a solution that will work perfectly.